At Countryside Animal Hospital, we simply provide veterinary care at its best.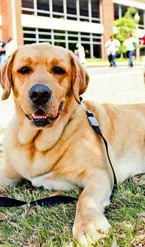 At Countryside Animal Hospital, we strive to give your pet the best care possible. Technology in veterinary medicine has truly boomed in the last decade. Practicing good diagnostics, medical care and surgery requires some specialized equipment that we proudly offer for the finest care of your beloved pet. We fully utilize this technology to complement the knowledge and expertise of our vets and staff to provide the care that your pets deserve.
In House Laboratory. We are fully equipped with lab equipment allowing us to have blood results within 10 minutes. We can measure organ function, hormone levels, and provide rapid diagnosis of many common infectious diseases while you wait.
Digital Radiography. Digital x-rays (radiographs) allow far greater sensitivity for viewing all body parts. We are able to diagnose foreign bodies that would not be visible on film x-ray.
Advanced Surgical Monitoring. Our surgical monitoring equipment continuously evaluates the condition of patients under anesthesia. Although it is assumed by many that all veterinary hospitals provide this service, unfortunately that is not the case. At all times, we know our patient's heart rate, respirations, and core body temperature. All of this instrumentation protects your pet while under anesthesia.
Laser Therapy. Also known as "Cold Laser". A powerful treatment technology used to promote healing of wounds and injuries, relieve pain and swelling, and treat chronic skin disorders like lick granulomas.
Dental Equipment. At Countryside, we perform dental procedures with the latest equipment, which allows us to be thorough in our assessment and treatment of dental disease.
Hospitalization Services, including intensive care and monitoring capability. Our cages for hospitalized patients are heated and capable of oxygen therapy if needed.
We also provide microchip identification, behavior consultations, and dermatology services including allergy testing.
Of course we board pets! Not high tech, but clean, modern, comfortable accommodations. And a kennel staff that will pamper your pets!
Pharmacy and Supplies. We strive to provide a complete and competitively priced array of drugs, heartworm and flea products, diets, collars, toys, and grooming products. If we don't have it, we'll order it for you, or write you a prescription that can be filled at your favorite pharmacy.
Don't have time for an appointment? Dropoffs Are Always Welcome! Whether it's routine vaccinations or a medical problem, our staff will call you about your pet's examination and treatment.
Pet Health ID Cards
With our friends at VetScene, we're now offering Pet Health ID Cards with your annual vaccinations. Keep these easy accesible records in your wallet for travel, boarding, and more!


---